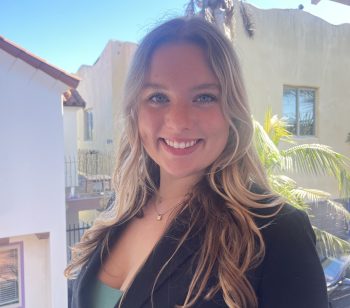 Sydney Kupsh
Internal Vice President
Independent
STATEMENT
Hey there! My name is Sydney Kupsh and I am currently in my 3rd year from the Bay Area studying Economics and Communication. Over the past year I have joined the Finance and Business and the Basic Needs Committees, giving me more insight into my career aspirations and opening my eyes to opportunities to help out my campus community. I am also involved in Greek life and I work as a Peer Advisor for the Communication Department. I am running for the position of Internal Vice President because of my passion for the UCSB campus community and dedication to making UCSB a better place. As the Internal Vice President, I will ensure efficiency and restore order in our student government. I am going to do this by making sure that every person in the Associated Students is equipped with the right materials, training, and has equal representation.
WHERE ARE YOUR STUDENT FUNDS GOING? I will create accessible data surrounding allocation of funds. I have a commitment to financial transparency and will ensure that every student is informed about where their student fees are going and that they are being used to their maximum utility.
I want to ensure that every student of every ethnicity, gender, and sexual orientation feels comfortable and most important, happy, on our campus.
I want to make myself accessible to everyone and to be the voice for all UCSB students. I am always available to chat about any questions, suggestions, or if you just want a new friend!
VOTE SYDNEY KUPSH FOR IVP!!!!!