---
Endorsed by:
UCSB Campus Dems,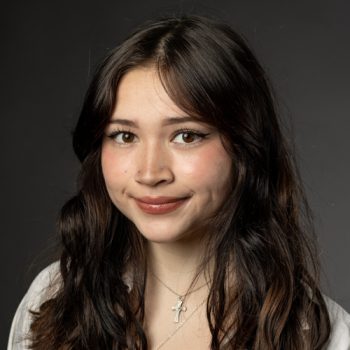 Renee Faulk
Off Campus Senator
Independent
STATEMENT
I am a political science student. My classes generally have a basic definition of the relationship between state and voter. Governments gain their legitimacy through an exchange between citizen and the levers of the state. The government has the power of taxation and enforcement of laws in exchange for the funding from, and obedience to these laws from their citizens, as well as democratic processes to control this funding. The only way our A.S. government can be legitimate is if your representatives control your tuition in a manner you wish to see, so rationally you should vote for a candidate that best benefits your interests in the long run :).
As a senator, I want to create big changes to recurring issues--Student Health & CAPS, diminishing waste and encouraging sustainability (as I have also been working on as a High Council member of UCSB Fashion Club), providing and especially advertising basic resources to underserved and underrepresented students, improving transportation to campus, and most of all improving communication and transparency to our student constituency, all as a means of establishing a happier, healthier, more secure, and more efficient, interconnected campus community. I want to hear the needs of all students as a representative because I am only one person meant to represent so many concerns as a senator, and transparency is key to expanding my short list of perceived current issues to our student body's much longer list.
If you want a candidate willing to make the changes you want and improve everyday student life, I would encourage you help legitimize our Associated Students Senate by voting for me.
Always open to talk! I respond most quickly through email at as-rfaulk@ucsb.edu.