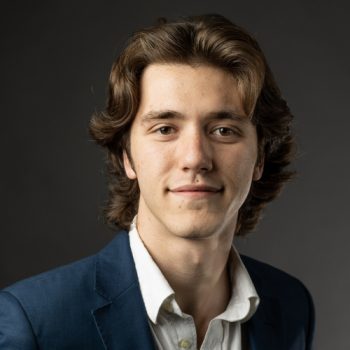 Jacob Eisner
Internal Vice President
Independent
STATEMENT
Hi Gauchos! I'm Jacob "Bi-King" Eisner
I'm a 3rd year engineering major and international student eager to earn your vote and represent the campus community as the next INTERNAL VICE PRESIDENT!
EXPERIENCE:
-Worked for 4 years developing processes to make housing more affordable across Canada.
-Volunteered with the Calgary Food Bank for hundreds of hours.
-Developed and launched numerous websites.
MY GOALS:
-Transform the A.S. website into a hub of student resources, making it easier for students to utilize campus resources and easily understand and access important information.
-Increase A.S. budget transparency by clearly showing a breakdown of yearly financials on the front page of its website.
-Implement preventative measures to ensure swift responses to instances of antisemitism and racism across campus.
-Minimize spending and maximize the use of resources to reduce your student fees while still delivering essential resources for community members.
-Utilize my experience in housing to help the students in Isla Vista struggling with greedy landlords and ever increasing rents.