---
Endorsed by:
UCSB Campus Dems,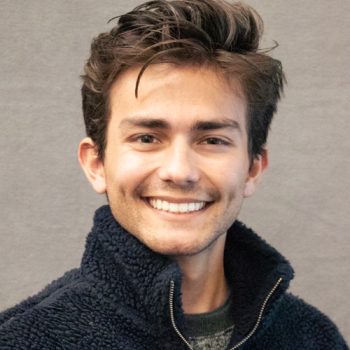 Eric Carlson
Off Campus Senator
Independent
STATEMENT
As an Off-Campus Senator, my top priority is to make UCSB a more equitable university. In order to accomplish this goal, there are multiple paths that I will take in order to ensure safety, inclusivity, and accessibility for all students.
Cost remains a significant obstacle for students in determining which university they will attend. I will advocate for increased state funding for financial aid, combat exorbitant rent prices charged by landlords, and ensure transparency in the use of student fees by the Association. Under the current system, some students are ineligible to access certain programs due to their citizenship status. We must guarantee that all fee-paying students can partake in student-funded programs. Taking these steps will help us cut costs and alleviate the financial burden that many students face.
When cost is an issue for students, food insecurity is sure to follow. As a senator, I will invest in student programs like the A.S. Food Bank, expand access to programs like the Miramar pantry and the Office of Basic Needs. The A.S. Food Bank is a vital resource, and I support exploring ways to provide additional funding to support their mission.
Drug & alcohol outreach and mental health programs are also necessary in curating a safe and inclusive environment. It is imperative that Isla Vista has the infrastructure it needs to ensure safe, responsible substance use, and the mental health infrastructure to protect against the abuse of these substances. Protective organizations like these foster an environment that promotes the academic wellbeing of students.
Lastly, as a student myself, I understand how important it is to feel a sense of belonging on campus. Recreation is an essential part of students' lives, and I am committed to ensuring that students have the power to participate in the activities of their choosing. Let us work together to create an inclusive and empowering campus environment that allows every student to thrive.