---
Endorsed by:
UCSB Campus Dems,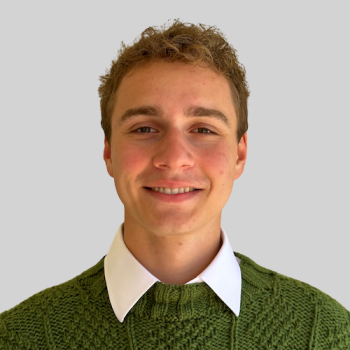 Ephraim Shalunov
Off Campus Senator
Independent
STATEMENT
Hi! I'm Ephraim, a CS student from the Bay Area. I'm running to be YOUR Off-Campus Senator next year. Here's why I hope you will give me the honor of continuing to represent your interests in the Senate:
I'M A PROVEN SENATE LEADER WHO DELIVERS RESULTS WHERE THEY MATTER MOST.
In Winter Quarter, I was appointed to the Senate to fill a vacancy. Immediately, I set to work addressing key issues I see prevailing in Associated Students:
• FINANCIAL TRANSPARENCY •
In my first weeks as a Senator, I started and now co-chair the Controls & Compliance Committee—a Senate group dedicated to ensuring that student fees are spent appropriately, efficiently, and legally. I lead research on these issues, and am continuously working to improve Associated Students while keeping student fees affordable. I have spent hundreds of hours in budgetary deliberations, pouring over financial documents, examining audits, and otherwise working to make sure YOUR money is well spent.
I believe that Senators (and all elected officials) have a responsibility to advocate for students, and their hard-earned money. Millions of dollars of student fees are spent every quarter, and I'm fighting hard to make sure that every penny is spent transparently and effectively.
If re-elected, I'll continue to painstakingly question our expenditures, ensure that our financial policies are actually followed, and vote for our fees to be used in the places they matter most.
• ORGANIZATIONAL EFFICIENCY •
Associated Students is a massive bureaucracy. I've seen first-hand how this leads to inefficient stalling as opposed to actual progress. You count on this Association representing your interests and providing for your needs: You can count on me to make sure that it does so efficiently.
As a Senate member of the Finance & Business committee, I have experience optimizing our organization and making sure that our critical work gets done. I bring drive, energy, and experience to the Senate, and I hope you'll re-elect me to continue the important work that needs to be done.
From protecting our Student Health rights, to expanding and streamlining our bike programs, to optimizing the Senate itself, I hope that you'll give me the chance to keep working on the projects I care about—and that I know you care about too—for the sake of a better, more inclusive, and more effective Association for all of us.
• ACCOUNTABLE, REPRESENTATIVE LEADERSHIP •
I firmly believe that elected leaders are nothing but channels of the people they seek to represent. I live that practice in my day-to-day Senate business, and hope to continue to advocate for this philosophy throughout Associated Students if re-elected.
Every candidate has their niches and identities. I am Jewish, and hold my Jewish identity close to my heart as a guiding beacon for my morality, community, and philosophy. I know that I can represent my Jewish constituents intuitively; I know what our community needs and wants, or at least how to find out.
But I also represent hundreds who do not share my identities. If that's you, I hope that I can learn from you, and learn what you care about. My door is always open, and I'll always be thrilled to grab a cup of coffee and learn about what you or your community need from Associated Students and the Senate.
• SUMMARY •
Here's the TL;DR: I've got the experience that matters, a proven track record, and a prevailing philosophy that I hope you can get behind. I'm so excited to keep working for you as a Senator, and to keep advocating for our money to be spent well, our projects completed, our people looked after, and our communities heard. Thank you, and I hope that you choose to…
VOTE EPHRAIM FOR SENATE!