---
Endorsed by:
UCSB Campus Dems, Ethics Bowl, Moot Court at UCSB,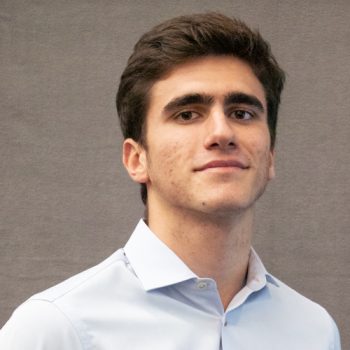 Enri Lala
Collegiate Senator - Letters & Science
Independent
STATEMENT
As an immigrant from Albania, I understand the value of our education here. I am currently a first-year History major, and have seen the opportunities UCSB has to offer – but change is badly needed.
Firstly, the housing process needs to be reformed so that no student has to worry about basic needs getting in the way of their education.
Secondly, as a proud member of the Ethics Bowl team, where we debate philosophy around the country, I've seen the need to reform the way clubs are funded. This would ensure that each one has everything they need to best represent our school.
Thirdly, if we are to achieve the dream of making UCSB one of the top universities in the country, all students will need better opportunities to get involved in the causes they care about. Since immigrating to California, I've become passionate about the homelessness crisis and gotten involved by founding an American Red Cross Club in my hometown and volunteering with the organization School on Wheels, through which I tutor kids experiencing homelessness. I believe these valuable opportunities will only come by connecting our campus to the larger community.
Student government is most efficient when students actively participate in the process, and as Senator I will remain open-minded to every suggestion or question brought by those I represent.
It is to fulfill this vision of a united and prosperous campus that I'm running to be your next Letters & Sciences Senator!