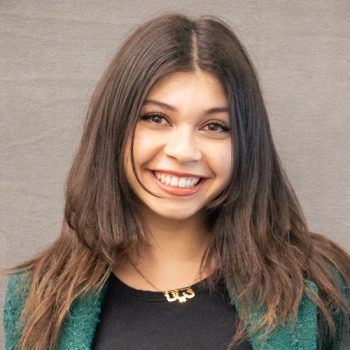 Diana Kero
Collegiate Senator - Letters & Science
Independent
STATEMENT
25,636.
According to the Daily Nexus, UCSB has received the highest ever winter quarter enrollment, bringing the total number of students to 25,636. In order to adequately support the needs of every student, the current academic resources in place will not be enough to accommodate the influx of students here, especially the needs of those disproportionately affected by factors outside of their control. But before we get into this, let me introduce myself.
Hi Gauchos! My name is Diana Kero and I have the privilege of running to be your College of Letters and Science Senator with the goal of catalyzing fundamental change within our institution. I am a third-year student pursuing a double major in Political Science and Communication committed to representing your needs and interests.
My personal background as a first-generation student and the experiences of my family, including my dad who is a Syrian refugee and my mom who is an immigrant from Mexico, have instilled in me a strong passion for advocacy and commitment to representing the dire needs of our community. As your senator, it is imperative to recognize the challenges that students face within our campus. One of the most prominent challenges faced by the student body is the lack of access to basic needs, whether that be in the context of mental health, financial needs, or lack of housing. With that said, I recognize the role that systemic barriers play in limiting access to resources and opportunities for students from marginalized backgrounds and am dedicated to supporting underrepresented students in their academic journey.
It is more important than ever to elect individuals who are committed to advocating for YOU. I pledge to listen to your concerns and use this platform to advocate for policies and initiatives that tackle these issues and provide a means through which we can alleviate these challenges together. With your vote, we can make UCSB more equitable and supportive for all 25,636 of us.