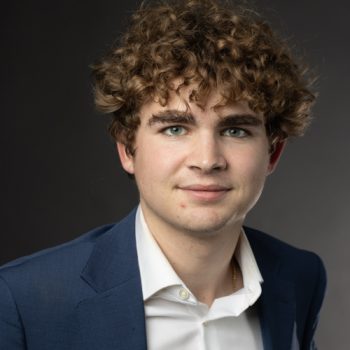 Daniel Fourchy
Collegiate Senator - Letters & Science
Independent
STATEMENT
My name is Daniel Fourchy and I am running to be your College of Letters and Science Senator.
I am a political science/economics double major, a proud member of Greek life, and a menace on
the bike paths. I believe that I could truly make a positive difference on our campus if elected to
the senate — and not a "difference" that you, the average UCSB student, wouldn't even notice,
but a difference that would make an actual positive impact on your day-to-day life. Too often the
student government is concerned about "issues" that don't even affect a majority of the student
population, leading many students to think lowly of that very government. I plan to change this –
my campaign is one that is predicted upon prioritizing you, the students. After seeing how last
year's senate neglected the will of the students it represented, I am running with the promise that
I will listen to those I represent while working to implement their policy ideas. I plan on bringing
the GoGaucho App back, finally putting a trash can in the Ortega Dining Hall, and reducing the
meaningless fees/services that are associated with some classes (looking at you Econ 2). These
are real changes that students would actually benefit from – and I have many more planned. If
you resonate with my message then remember to vote for me, Daniel Fourchy, as your College of
Letters and Science Senator.