---
Endorsed by:
UCSB Campus Dems,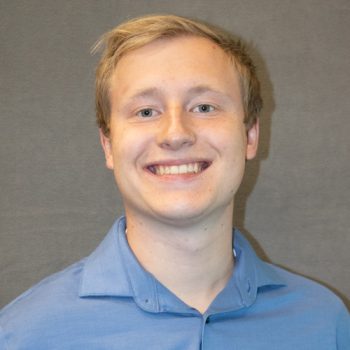 Caleb Hanson
Off Campus Senator
Independent
STATEMENT
My name is Caleb Hanson, and I am running to be your AS off-campus senator for the 2023-24 school year. I am a first-year political science and economics double major looking to attend law school once I graduate from UCSB. I am running to act as a voice of reason regarding tuition and as a vocal advocate for marginalized communities at our school. As a member of the LGBTQ+ community, I understand the importance of representation and its significant effect on students, the community, and the policies enacted by the student government. I will work to ensure everyone feels safe and welcome at UCSB and do everything in my power to make our great university as accessible as possible for all students.
I am an experienced representative serving on the Coordinating Board of the Residential Housing Association (RHA) at UCSB and as the student representative on my high school's district board. As part of the RHA coordinating board, it was part of my job to allocate and vote on funding and flyering requests that strive to benefit the residents of the dorms. I have planned multiple events to bring our community together, from game nights to study events. I am also putting on a major pride event for students at the end of this quarter. As the ASB representative to the board in high school, I worked to ensure the voices of underrepresented teenagers in my district were understood. I proposed and subsequently passed legislation to rectify a schedule that was harming students academically. This allowed students to have a fair shot at their education and removed an unnecessary academic barrier placed on them.
As an off-campus senator, I would continue to propose and pass legislation that assures students' mental, physical, and academic well-being. We all attend a fantastic school, and I promise to fight to keep this school remarkable and strive to make it the best it can be. So vote for Caleb Hanson for AS off-campus senator, and let's improve the school together.