---
Endorsed by:
UCSB Campus Dems,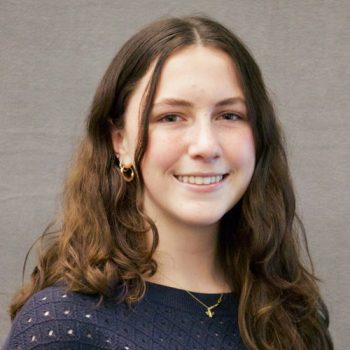 Amelia Rowe
Off Campus Senator
Independent
STATEMENT
Hi, my name is Amelia Rowe and I am excited to be running to represent your voice as an Off-Campus Senator next year. I'm a first-year History of Public Policy & Law major from San Diego, California.
This past academic year I have served as the Outreach Coordinator in the Strategic Operations Office, tracking and progressing toward 28 goals formulated to serve the needs of every student on this campus. One of the projects I helped bring to fruition was the Accessible Transportation Shuttle project which involved creating a 40-page proposal documenting how shuttle systems on campus could be most effective, which has since been adopted by the Vice Chancellor's Office. Another project I've contributed to is iPads For Equity, which has accrued 30,000 dollars in funding, and aims to bring 200 iPads to students here at UCSB.
During my time as a senator, I will continue to bridge gaps in equity by analyzing and creating policies to target issues regarding housing, basic needs access, tenants rights, mental health, and more.
My top priorities as an Off-Campus Senator will be:
• Representing YOU and YOUR voice
• Working alongside the university and the City of Santa Barbara to expand tenants' rights in IV
• Collaborating with Transportation & Parking Services to create a shuttle system between local transit stations, campus, and Isla Vista to prevent students from being forced into dangerous situations during late arrival times
• Breaking down barriers including lack of information and long wait times for campus resources such as academic advising, CAPS, and student health
• Make course syllabi accessible to students directly on GOLD
I am passionate that together we can be part of positive change, making a tangible difference on this campus. I have big goals for us this coming school year and look forward to listening to your needs to allocate my time and resources to the issues that matter most to YOU.
Vote Amelia Rowe as your #1 choice for Off-Campus Senator!