---
Endorsed by:
UCSB Campus Dems, Engineering Student Council, UCSB Gaucho Racing,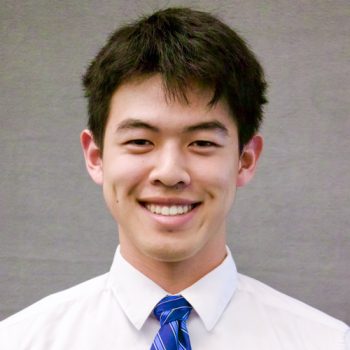 Alvin Wang
Collegiate Senator - Engineering
Independent
STATEMENT
Hi! My name is Alvin Wang, a first-year Computer Science major from the Bay Area, and I'm excited to be running to be your next College of Engineering Senator!
After spending the past year working as the Treasurer of the Engineering Student Council and a Caseworker for the Associated Students Office of the Attorney General, I believe that I possess the experience and drive to best represent the interests of our UCSB undergraduate engineers.
Coming into UCSB wide-eyed and filled with burning curiosity, I had little direction in terms of what I wanted to do with my time here. But I had one overarching vision: I want to make my IMPACT. This vision spurred my passion for student government, leadership, and activism.
Now, as an Asian-American student, I understand that my experiences make up just one of the many perspectives of our diverse student body. However, as your senator, I will dedicate myself to the underrepresented as well as the rest of COE to enrich the academic experience, empower and uplift student voices, and encourage discourse and solidarity on DEI issues.
My top priorities will be:
1. Increasing opportunities for engineering research and internships
2. Growing and developing Engineering Student Council, its Club Grant program, and its Student Scholarship Program
3. Working closely with administration to increase impacted course offerings
4. Empowering student voices and encouraging DEI discourse
Going forward, not only am I eager to serve each and every one of you as a student leader, but I'm looking forward to getting to know you as a fellow engineer and friend. Together, we can make OUR impact!
Vote ALVIN WANG for Engineering Senator!
@alvinwanger alvinwang@ucsb.edu