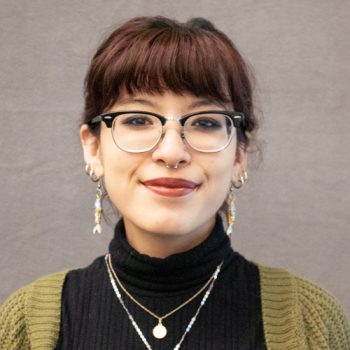 Alejandra Martinez
Collegiate Senator - Letters & Science
Independent
STATEMENT
Hello Gauchos! My name Alejandra Martinez, I am a queer latinX first gen 1st year Political Science student running to represent the voices of the underrepresented communities as a College of Letters & Science Senator. My goal is to provide representation and advocacy for foster youth, the low income community, and our queer intersected communities as well as the diversity that is our student population.Whomever you may be, from whichever background, you deserve the best aid you can receive and I want to help you reach for it! Originally from Los Angeles, I was blessed with the exposure to so many wonderful cultures.
Growing up in a predominantly hispanic community, I understand the struggles que nuestra gente pasan por " that our people go through".
This is why I believe I would be a strong voice for those that are hesitant to come up or don't know where to access the resources that will be made available to everyone.
Some experience that has helped me accumulate a better understanding is
A Pearman Fellow for A.S with the Trans & Queer Commission
The UnDocuQT Coordinator for Trans & Queer Commission
I helped reinstate a beloved Queer LatinX organization that was sadly lost during COVID and am currently the CoChair for La Familia De Colores
Some in work goals:
Finding a way to better acknowledgement and show clear respect that we are on indigenous land as well as spreading resources for the indigenous in the area
Providing more resources for housing (more aid toward homelessness/ queer all inclusive diverse housing)
More active resources for financial aid ; for example with all groups of students but a better detailed example would be with middle class students that have no real support but are not getting much aid from the government as well as providing aid to students with low income backgrounds and struggles
More representation/ resources for student parents ; for example with child care
More clean environment practices and restriction with our campus