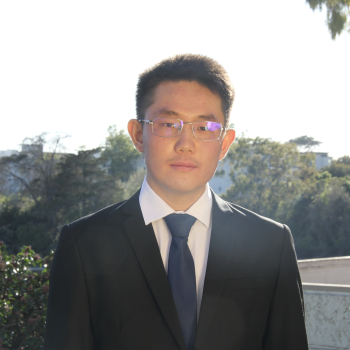 XIAOYANG HUA
International Senator
Storke Party
STATEMENT
I, XIAOYANG HUA, am just like you; we came thousands of miles away from home to study here. So far in my 182 days as a Gaucho, I felt the same joy, sadness, and pain that you did. My only wish for you is that we can feel at home here and spend every day happily with the whole international student community. I will make UCSB your second home as your international senator.
ON-GOING PROJECTS:
In charge of developing new features on GoGaucho that bring convenience for all Gauchos (Daily poll, professor average GPA, etc. )
Communicating with several international bodies to understand the needs of international students.
Working in A.S. Internal Vice President's Office, promoting AS transparency.
Bringing forth international student concerns to the Associated Student Body to center our voices
MY VISION:
1. MOBILIZE the 73rd Senate and Office of the Chancellor to make Lunar New Year a University Holiday to give everyone THREE DAYS OFF.
2. INCREASE FUNDING to international organizations by serving as a Liaison within the 73rd Senate
3. INCREASE orthodox INTERNATIONAL FOODS on the menu of dining commons.
4. ESTABLISH a Multilingual media Network to ADVOCATE for International Student needs and share diverse Culture
5. DEVELOP an online platform to collect international students' concerns, and form a group with specialties to solve your problems CASE BY CASE.
6. DEVELOP public poll functions on the software GoGaucho to better understand the needs of the students.
7. INTEGRATE all UCSB student resources, with the cooperation of AS President, into a webpage for easier access.
SUPPORT ALL INTERNATIONAL STUDENT ENDEAVORS IN THEIR LIFE AT UCSB AND BEYOND!!!
Vote XIAOYANG HUA as your next INTERNATIONAL SENATOR
Please feel free to contact me via email xhua@ucsb.edu or IG xiaoyang_1006