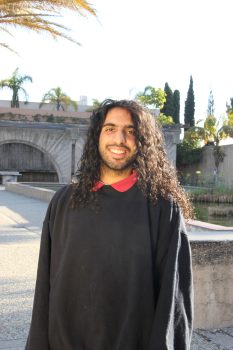 sohum kalia
Off Campus Senator
Storke Party
STATEMENT
In my opinion, the UCSB administration has failed to meet the most basic needs of its students. Ever since I stepped foot on campus, I have been doing everything in my power to advocate for my peers in response to university incompetence. As hall council president of my dorm I have seen first hand how this administration's ineptitude affects real individuals. Our peers struggle with many issues, usually at the fault of the university: floundering in a hostile and confusing system designed for the admin, not the students.
I have sent countless emails to admin regarding issues such as predatory housing fees, unfair judicial processes, extreme anti-transparency practices and a concerning aversion to student advocacy all to no avail. I could not stand by and watch my peers suffer such callous leadership. I created The Office of Residential Advocacy to provide my peers something we have been desperately missing: an advocate that can fight housing injustices directly. As the Residential Advocate General I have been able to directly assist students facing the universities failings in management.
After a meeting with current president Yuval Cohen I was offered the opportunity to merge my independent office with AS and permanently fill this gap in advocacy between housing and residents.In the winter quarter my efforts in advocacy and peer support were noticed and I was chosen to be appointed as an on campus senator.
As of today, two months after being appointed to the senate,I have written around 30 pages of legislation to be seen on the senate floor in the coming weeks regarding cost of attendance, support of student unions, empowerment of student advocacy, and far more.
But I am tired of putting out fires set by the current admin. We need a senate who is not afraid to take this fight directly to the Chancellor. I have and will continue to be a representative working tirelessly to make the voices of my constituents heard in the face of a deaf and uncaring administration