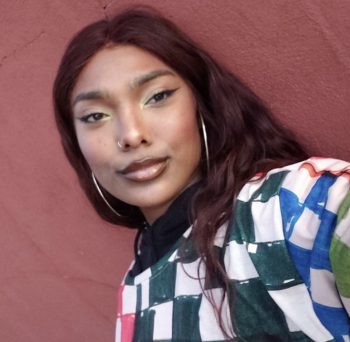 Shva Star
Student Advocate General
Independent
STATEMENT
I am Shva Star! I am so honored to ADVOCATE ,REPRESENT and STAND UP for all students at UCSB!
As a former Senator and current Internal Affairs Vice President Chief of Staff I have conducted investigations, filed grievances, removed bias and researched & provided resources to advocate for students need. Further, I have personally experienced the frustration, and exhaustion of struggling to find the right resources and support needed.I know the true significance of Advocacy, Support and Representation.
As your Student Advocate General your concerns will always be my priority.
LET ME ADVOCATE FOR YOUR:Academic, Financial, Mental & Health SERVICES, ADDRESS:Food Insecurity and DSP accommodation:
DEFEND YOUR:SAP appeals,CAPS Appt.,Student Health Authorizations and referrals;Administrative Grievances;Academic Reinstatement.
PROTECT your right to:HOUSING,Transportation,Compliance,Grievance, Compliance/Conduct filing
EXPERIENCE
71st Letters and Science Senator
72nd Office of Internal Vice President Chief-of-Staff
GSACC Community Council Member
Academic Chair of Phi Lambda Rho Sorority Inc.
Social Chair of Phi Lambda Rho Sorority Inc.
Member of thePolice Advisory Commission
PLATFORMS
CREATE Quarterly Resource Guides to EMPOWER students to CENTRALIZE campus resources.
ESTABLISH Ambassador Program(s) to expand A.S Advocacy
SUPPORT MEMBERS, to ensure timely action, resources and advocacy allocation.
EXPAND the student code of conduct to ensure students are REPRESENTED and BACKED by policies and procedures that properly reflect students best interests.
REFORM the OSA's reach and efficiency by tabeling and surveying weekly.
UPLIFT student voices by creating a COMMUNITY CHAT FORUM to ensure a safe and candid space for students to share concerns and feedback.
START AMBASSADOR LIAISON COMMITTEE a comprehensive multidisciplinary support system for overall well-being.
. Eliminate L&S Cheadle wait times, and confusion
VOTE STAR #1 to ENSURE you are HEARD, RESPECTED and SUPPORTED!