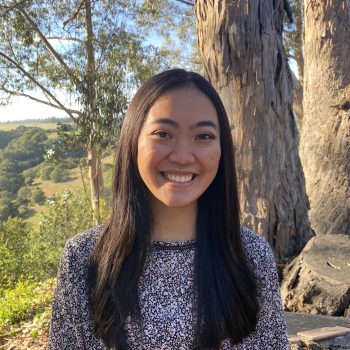 Marvia Cunanan
External Vice President - Statewide Affairs
Isla Vista Party
STATEMENT
I am MARVIA CUNANAN and I am running with Isla Vista Party to be your next EXTERNAL VICE PRESIDENT of STATEWIDE AFFAIRS. I am a third-year student studying Asian American Studies, Sociology, and Feminist Studies. I identify as a queer, neurodivergent Filipinx American, who understands that our current academic institution is built to exclude multiply marginalized folks like myself and others in my community.
I believe our collective success requires building SUSTAINABLE MOVEMENTS. This means our advocacy forges coalitions across our identities, and creates space for marginalized communities to represent themselves. We deserve a UCSB where a diverse student body can THRIVE!
LEADERSHIP EXPERIENCE:
CO-CHAIR of the Commission on Disability Equality
ORGANIZING DIRECTOR of the External Vice President of Statewide Affairs
CHAIR of UC Student Association's Campus Action Committee
In these leadership positions, I center disability justice in my approach, and look to ways to build and empower our community.
MY PLATFORMS:
As EVPSA, I hope to work alongside various campus advocacy organizations as we…
ADVOCATE for accessibility and universal design, so that no one has their education goals hindered by access barriers
STRENGTHEN community and cultural resource centers, where students can find care and foster resilience
EXPAND the provision of basic needs and mental health resources for both students and UC workers
DEFEND land sovereignty and human rights
INCREASE opportunity for student participation in policymaking and bargaining within the UC Student Association and broader UC
DIRECT funding (without increasing tuition!) towards disability inclusion and mental health sensitivity training for UC staff and faculty