---
Endorsed by:
UCSB Campus Dems,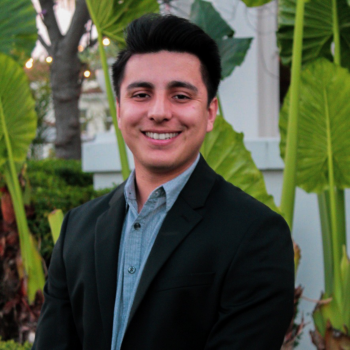 Jessy Gonzalez
Internal Vice President
Isla Vista Party
STATEMENT
What's up UCSB!
My name is JESSY GONZALEZ (he/him/his), and I am a 2nd year, proud first-gen bio major from the Bay who is running with the Isla Vista Party to be YOUR next INTERNAL VICE-PRESIDENT. No doubt, this pandemic has taken a toll on every individual, and its effects will last indefinitely. Which is why I am running. . .To REIMAGINE. . .To AQUIRE, new resources and possibilities for our Gaucho community.
MY EXPERIENCE:
On-Campus Senator
1st President Pro-Tempore of the A.S. 72nd Senate
Undergraduate Representative for the L&S Faculty Executive Committee
Technology Director of Isla Vista Tenants Union
Pearman Fellow for the Office of the Student Advocate
Chairman and Founding Member of the CUHSD SAB Education Foundation
MY VISION:
● EXPAND, in cooperation with Associated Students, our legal, mental health, and housing/food insecurity resources by hiring additional attorneys, implementing FREE food & menstrual products vending machines, and increasing the number of therapists.
● PROMOTE undergraduate student-worker solidarity to assist academic workers and marginalized students to receive equitable pay and ensure our work environments are free from bullying, discrimination, and harassment.
● LAUNCH an online platform to ensure ALL student have access to the various resources our Association and the Campus has to offer from underlying EOP grants to legal assistance for housing issues to mental health aid.
● ADVOCATE for our diverse university population by investing in opportunities to provide a safe and inclusive environment for students, such as updating the Association's outdated policies.
I have a reputation for getting things done—and with a smile on my face. That's because I love working to strengthen our community, and I am eager to work with this student body because YOU and YOUR PASSIONS deserve the best!
Feel free to reach out at jessygonzalez@ucsb.edu. Please vote JESSY GONZALEZ as your #1 CHOICE for INTERNAL VICE PRESIDENT!