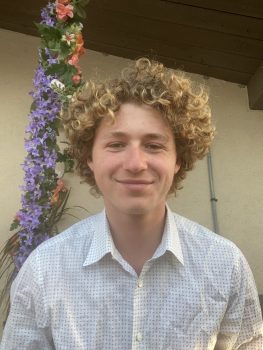 Jeffrey Adler
Off Campus Senator
Storke Party
STATEMENT
Hello UC Santa Barbara. My name is Jeffrey Adler, and I am proud to be running for the position of Off-Campus Senator this coming spring.
As a sophomore Political Science major, I am eager to bring my political experience and insight to advocate for my student constituents as effectively as possible.
My most relevant political experience is my role as Policy Aide for Santa Barbara Mayor Pro Tempore Oscar Gutierrez. I have conducted research and voter outreach for a number of different policy issues in Santa Barbara--including addressing WiFi disparities, combatting homelessness, and planning city infrastructure. I am ready to utilize what I have learned in this role to help our Isla Vista community be the best it can be.
Simply put, in this time of massive inflation, my platform is determined to make the exorbitant amount of tuition money we are paying get back into our pockets. I intend to do this by:
ALLOCATING money to remove extortionate out-of-pocket textbook costs by establishing a textbook depot in Isla Vista. Textbooks are an educational necessity. We need to stop UCSB forcing students to foot the bill for corporate greed.
ADDRESSING the impacted class issue that is affecting every student. UCSB admits record numbers of students every year while neglecting the classroom needs of its current student body. It's time UCSB stopped forcing students to duke it out for class spots like some dystopian academic hunger games.
INVESTIGATING where exactly our 2020-2021 tuition money went during an online year. How did the University use the money we gave them when we did not have access to the facilities we were paying for? As Off Campus Senator, I intend to make a full accounting of where exactly our money went during the most financially-pressing year most of us have ever seen.
With a vote for Jeffrey Adler, you are voting for an Isla Vista that is keeping the student as the priority every step of the way.
VOTE Jeffrey Adler for Off-Campus Senator!