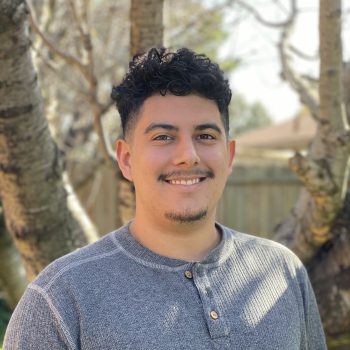 Cesar Castillo
Internal Vice President
Independent
STATEMENT
Hello Gauchos! My name is César Castillo and I'm a second-year mechanical engineering major from the San Francisco Bay Area. It's my honor to be in contention to be your next AS Internal Vice President. This year I am serving as the senator for the College of Engineering, a member of the Senate External Affairs committee, a liaison to the Creative Media Unit, and the internal vice president of the Engineering Student Council.
Over the past year as a senator, I've had the opportunity to learn a lot about the issues we face as an association and as a student body. The main challenge we face is PARTISANSHIP. There is currently too much emphasis on parties and not enough on demonstrable commitment to action. This has affected our ability to do business, particularly with respect to the Boycott Divestment & Sanction movement, where the Senate failed to pass a resolution in support of it for the seventh time in 2021. If elected, I will continue the established precedent of DISMANTLING the party system in Associated Students.
The ancillary issue that comes from the party system is a greater lack of information being transmitted to the student body about what we do in the Senate. If elected, I will create a more functional way for the public to view Senate business without having to hunt for files and agendas. I will also establish an opt-in mailing list where I'll update subscribed students, staff, and faculty on AS Senate business and opportunities within AS.
And finally, I will take initiative on the feedback that has been given by senators and meeting attendees in years past: Senate meetings last too long! My goal is to streamline Senate meetings, and I plan to do so by giving senators more extensive training and practice so that we can deal with business more efficiently than we have in years past.
As the only IVP candidate who has never held a party affiliation in AS, I'm best equipped to serve the 73rd AS Senate. Vote CÉSAR CASTILLO for Internal Vice President!