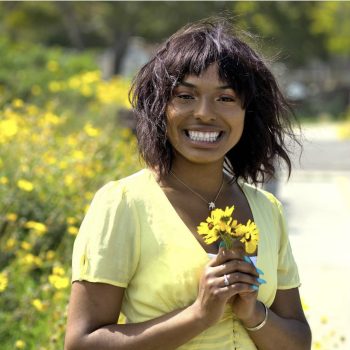 Bee Schaefer
Internal Vice President
Independent
STATEMENT
I am Bee Schaefer, a Biology Major with minors in East Asian Cultural Studies and Chinese Studies. I am running for RE-ELECTION as Internal Vice President!
I currently serve as the 72nd Internal Vice President. I have learned the importance of unbiased LEADERSHIP , immediate ACTION , and the mobilization of the Senate.
Together WE can:
EXPAND FINANCIAL ASSISTANCE, increase international student representation in A.S, address campus ROAD CONDITIONS, and revitalize campus as a SAFE SPACES..
REDUCE FOOD INSECURITY by mitigating Dining Hall Food Waste.
Create EQUITABLE OPPORTUNITIES for all students to succeed.
EXPERIENCE:
A.S INTERNAL VICE PRESIDENT (RE-ELECT:)!)
University Owned Apartments SENATOR,
CHAIR of the AS Internal Affairs Committee,
EVPSA UCweVote Campus COORDINATOR
RHA Programming VICE PRESIDENT
Manzanita Hall PRESIDENT
PLATFORMS 🙂
to Maintain a safer UCSB learning and living environment
GIVE BACK! Disperse A.S funding where needed for Student use! Expand and educate student body on available A.S funding
FOSTER more AS opportunities for UCSB's international and disabled communities
EXPAND SHS resources through the creation of an AS Health Locker, the ADA Compliance Officer, and emergency transportation services
SUPPORT survivors through collaborating with SASA to increase call boxes and lighting in IV
HOLD EXECS & SENATE accountable for PLATFORM COMPLETION, and proper representation of Constituency
FACILITATE a healthy, inclusive AS environment through Racial Bias Training and Awareness Programs
CREATE an internal A.S Complaint and Professor Rating form to serve as a confidential feedback mechanism for improvement,made public on GOLD.
DEVELOP information platform systems to empower students, including a Go Gaucho App Newsletter and the expansion of the campus occupancy system
I will use the momentum behind this year's efforts to uplift Community Wellbeing, Transparency, and cultivate an AS for Everyone.
BEE SURE to VOTE BEE!!!!!
BEE TOGETHER in creating CHANGE
Join the Buzz