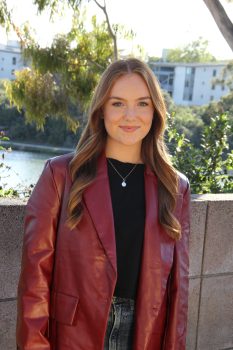 Avery Walters
Off Campus Senator
Storke Party
STATEMENT
Hey Gauchos!
My name is Avery Walters and I'm excited to announce my candidacy as your next OFF-CAMPUS Senator with the STORKE PARTY. I am a first-year Political Science major from Sacramento, California.
I am motivated to give students from all backgrounds the voice they deserve as members of this special community. I am passionate about making YOUR experience here at UCSB memorable by fighting for tangible changes and ensuring every student's voice is not just heard, but amplified.
Leadership Experience:
LOBBYIST for SB328 advocating for an improved educational experience for students
VOLUNTEER for the Ami Bera Congressional Campaign
INTERN for the nonprofit Women's Empowerment
ADVOCATED for sexual assault on college campuses
As Off-Campus Senator I will:
REPRESENT the students of UCSB by integrating your voices into the decision-making process and finding common ground in order to change the current and help see a better UCSB
ADVOCATE for sexual assault survivors by implementing survivor-oriented policies and resources in IV by working with SASA and CARE
FIGHT for accessible free feminine hygiene products across campus
INCREASE communication between students and administration by making safety alerts more immediate and comprehensive
I plan to serve selflessly as I listen and learn about students' needs to maximize their experiences here at UCSB!
VOTE Avery Walters as your #1 choice for OFF-CAMPUS Senator!