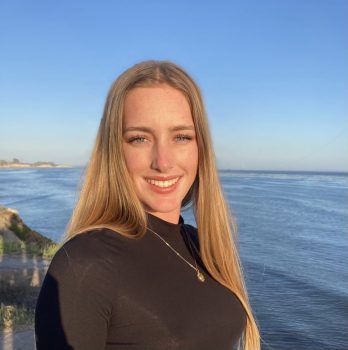 Taylor Tait
Collegiate Senator - Letters & Science
Storke Party
STATEMENT
My name is Taylor Tait, a second year sociology & geography double major, & I'm running to be your next LETTERS & SCIENCE SENATOR with Storke Party! As your next L&S Senator, I will strive to embody the ideals of all members of our Gaucho community. I'll take on this position with openness in discussing & advocating for the concerns & hopes for our UCSB community, dedicated to bringing EFFICIENCY & TRANSPARENCY to our Gaucho community! Our campus needs someone who is dependable & will work for our students' best interests. I've spent the past seven years working in various leadership positions, growing to encompass a variety of skills that would make me perfect for this position. This past year I have worked in the Senate, representing the values of students, & uplifting their voices through advocacy & authoring legislation.
EXPERIENCE
2020-21 On Campus Senator
Finance & Business Chairmember
Manzanita Hall Council Activities Chair
Geography Club Editor in Chief
MY VISION
-Continue to promote ENVIRONMENTAL SUSTAINABILITY by increasing climate change awareness, minimizing the campus' carbon footprint by bringing compost bins to campus, & other practices that will help UCSB become a truly green campus
-ADDRESS THE REALITY OF FOOD INSECURITY on our campus by growing & expanding our AS food bank, making our farmer's markets more accessible, allowing guests to use students' meal swipes instead of charging it to their BARC account, & increasing the capacity of donating meal swipes
-Increase RECOGNITION of all clubs, committees, organizations, and other groups on our campus. Every Gaucho, both big & small, deserves to have their voice heard
-UPLIFTING the students with the College of Letters & Science within academic capacities, advocating for department leniency as the virtual school setting transitions to in-person by collaborating directly with faculty executives
Stay safe gauchos, & know that, together, we will rise above!
vote TAYLOR TAIT! taylortait@ucsb.edu.