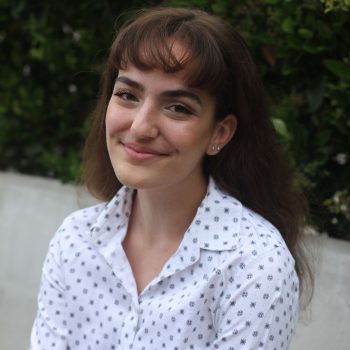 Sierra Vakili
Collegiate Senator - Creative Studies
Isla Vista Party
STATEMENT
What's up Gauchos!
My name is Sierra Vakili and I'm so hyped to be running to be your next CCS SENATOR! I'm from Carlsbad, California, and I'm currently a second-year CCS Writing & Literature major. I've been involved with a bunch of different student organizations here at UCSB, including the Daily Nexus, Mock Trial, Moot Court, Isla Vista Trading Post, and now Associated Students!
I am running for senate because I share a genuine love for both UCSB and CCS. This university, and this college specifically, have given me incomparable opportunities, and now I want to give back! Every student in CCS deserves an accessible, stimulating, and unforgettable experience, and that is exactly what I plan to deliver during my time in senate.
TRANSPARENT ADVISING: I will advocate for faculty to make up-to-date major sheets / blue sheets accessible to students at any time, not just during advising sessions, and cut out the unnecessary hassle of a million emails back and forth with an advisor.
THRIVING INTERSECTIONALITY: As a senator, I will push professors to include more POC authors in curriculum, as well as require that all sensitive materials in curriculum be prefaced with a content warning.
COVID RESOURCES: I will try to reopen the CCS building with covid-safe restrictions, allowing students access to printers, lounges, and study spaces.
MENTAL HEALTH RESOURCES: I will fight for the extension of online CAPS TeleHealth services even when students return to campus, as well as the expansion of appointment availability, so students don't have to face long wait times when in a mental health crisis.
SUSTAINABILITY: I will take steps towards a more sustainable CCS, and fight for the introduction of services like a clothing bank, a community garden, and a composting service on-site.
Remember to vote SIERRA VAKILI for CCS SENATOR with ISLA VISTA PARTY for an accessible, stimulating, and unforgettable experience in the College of Creative Studies!