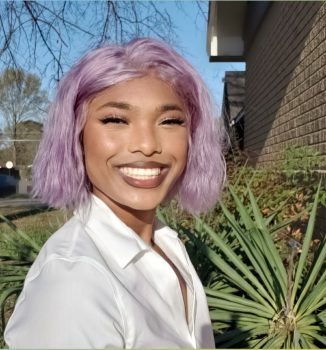 Shva Star
President
Isla Vista Party
STATEMENT
Hi Y'all!
I am SHVA STAR, an Earth Science and East Asian Cultural Studies Major from Los Angeles.
I am running to be YOUR next A.S. PRESIDENT with the ISLA VISTA PARTY!
Throughout my tenure at UCSB I have experienced the stresses of campus life, remote learning, and now the worry and concern involving the transition back to campus. I know many of you share these concerns.
As a nontraditional I have had a unique student experience at UCSB. My involvement within AS as a Letters and Science Senator and a member of many organizations and movements, has prepared me to listen, and most importantly, TAKE ACTION for your needs. I have and will continue to REPRESENT and ADVOCATE for all students, striving to uplift, support , EDUCATE and ensure that my fellow peers are heard, respected and supported.
I am extremely vocal, unafraid to speak out/up for justice, equity, regardless of my opposition, and will always follow this with direct action.
"I walk it like I talk it"
EXPERIENCE:
ASUCSB Letters & Science Senator
GSACC Community Council Member
Academic Chair of Phi Lambda Rho Sorority Inc.
Social Chair of Phi Lambda Rho Sorority Inc.
MY PLATFORMS
CREATE long-term academic curriculum and housing guidelines for emergency situations like COVID-19 and natural disasters.
STRENGTHEN community ties through surveys and community forums
ENSURE housing security for students transitioning back to on-campus and Isla Vista housing
EXPAND internships & student leader positions opportunities for students to provide certification and work experience.
IMPLEMENT comprehensive support and resources for students with disabilities and marginalized identities.
SUPPORT, STRENGTHEN, PROVIDE and CREATE understanding, cooperation, awareness and compassion on all levels for ALL students at UCSB
If you have any questions, don't hesitate to reach out and email me at: star@ucsb.edu !
Vote SHVA STAR for AS PRESIDENT and vote ISLA VISTA PARTY!