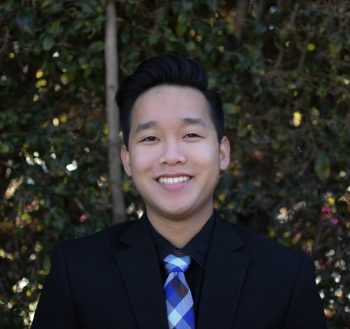 Phillip Huynh
External Vice President - Statewide Affairs
Storke Party
STATEMENT
Hi Gauchos!
My name is Phillip Huynh (he/him/his). I am a 3rd year Political Science and History of Public Policy & Law double major, and I'm running to be YOUR next External Vice President of Statewide Affairs with Storke Party!
In my time here in college, UCSB has become my home away from home, and I have come to deeply care about our campus community. With the amount of hardships imposed upon students by this year in the COVID-19 pandemic, UCSB students need an EVPSA who will effectively represent their voices and concerns to state and federal lawmakers. If I were to become your next EVPSA, I will do my best to advocate to policy makers on behalf of all student communities and ensure that you are educated about policies that directly affect your student experience!
MY EXPERIENCE
- College of Letters and Science Senator
- Communications Director for the A.S. Office of the President
- Intern at the U.S. Department of Housing and Urban Development
- UCSB Delegate at the 2021 Student Lobby Conference
- Member of the COVID-19 Task Force
- Alumni Relations Chair for the Kappa Sigma Fraternity
How I can be an AIDE to your experience here at UCSB:
ADVOCATE for more financial support and resources to economically disadvantaged students who come from low-income backgrounds
INTRODUCE legislative policy for student loan debt forgiveness to the California State legislature and the federal government
DEMAND solidarity and action from elected officials to provide support to marginalized communities, especially the AAPI population during these times of increased anti-Asian sentiment and racism in the country
ENSURE our voice is heard with high rates of political participation from UCSB by educating students on policy and legislation via informational campaigns and public town halls
Let me represent YOU! VOTE Phillip Huynh #1 for External Vice President of Statewide Affairs and VOTE Storke Party! Feel free to email me with any questions at philliphuynh@ucsb.edu.