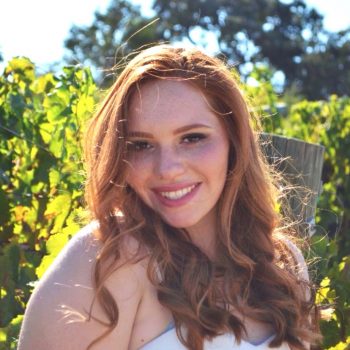 Nicole Bongard
Off Campus Senator
Isla Vista Party
STATEMENT
Hey ya'll!
My name is Nicole Bongard, a 3rd year sociology major from SLO county, and I am running to be your next Off-Campus Senator!
As a transfer student from UCSD, I have witnessed the commonalities between the areas surrounding the UCs and what changes need to be made to create a better ENVIRONMENT for each and every student. Because of my affiliation with Gamma Phi Beta, I have learned how to make those around me feel INCLUDED and COMFORTABLE, while offering my full care and support as a sister. I know times are hard right now due to the COVID-19 pandemic, and I hope to alleviate some of the stressors this year has caused. My goals as Off-Campus Senator involve creating a space for everyone to feel safe and healthy in, so that students and residents will feel right at home.
My Plans:
-ADVOCATE for safety by working with Campus Safety to provide 24 hour on duty staff for students and residents to call if they are feeling unsafe while walking or driving home.
-COLLABORATE with the Isla Vista Tenants Union to ensure landlords reduce the risk of asbestos exposure by removing popcorn ceilings that can cause serious risks to resident's health.
-WORK with the AS Commission on Student Well-Being to increase mental-health awareness by providing yoga and meditation courses for students, while simultaneously spreading awareness of the resources available for those struggling with their mental health.
-HELP Student Health in their efforts to ensure the continuation of COVID-19 safety and pass out masks for those in the IV community, to help COVID-19 rates decline.
-ESTABLISH a connection with the AFFORDABLE HOUSING unit of the City of Santa Barbara to help low-income students or residents find comfortable housing to rent in Isla Vista.
Vote NICOLE BONGARD as your #1 for OFF-CAMPUS SENATOR and vote for the ISLA VISTA PARTY! Together, we can create a safer, healthier, and happier community!