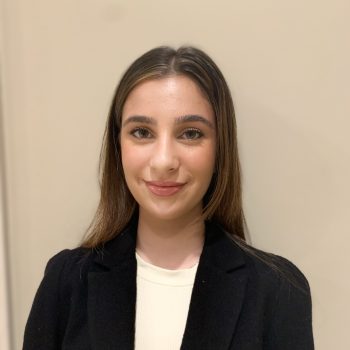 Megan Khobian
Off Campus Senator
Storke Party
STATEMENT
Hi Gauchos!
My name is MEGAN KHOBIAN and I'm running to be YOUR next OFF-CAMPUS SENATOR with Storke Party! I am a second-year Art History major from Los Angeles, California. My mission is to improve the daily lives of each UCSB student by expanding and creating useful resources for the individuals of our beloved community. I aim to represent the collective voice. Together we can elevate the UCSB community through transparency, accessibility, and involvement.
Leadership Experience:
Alumni Relations Chair for Kappa Kappa Gamma Sorority
Family Literacy Program Tutor
My Vision:
EXPAND the Recreation Center's self defense programs. I aim to increase the amount and frequency of classes, while making them free to each UCSB student, to ensure an individual sense of security for all.
IMPLEMENT technology-friendly outdoor study spaces in Isla Vista. I plan to install solar powered study tables that would be fully equipped with wireless charging stations, similar to the tables currently on-campus around the HSSB.
CREATE a Peer Academic Advising Program to provide students with support from friendly peers who can provide practical advice.
BROADEN accessibility to the A.S. Food Bank by adding Isla Vista pop-up locations on weekends.
I could not be more READY and DETERMINED to take a stance and make the changes our community wants to see. As your next Off-Campus Senator I aim to make Isla Vista, our home, a more welcoming and safer place for all of us.
I want your input! Please let me know if you have any questions: don't hesitate to email me at mkhobian@ucsb.edu
Remember to VOTE MEGAN KHOBIAN as your #1 choice for OFF-CAMPUS SENATOR and VOTE Storke Party! Together, we can rise above!