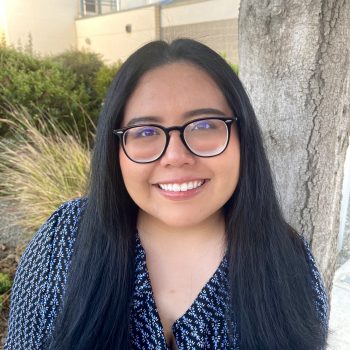 Luisa Ramirez
Off Campus Senator
Isla Vista Party
STATEMENT
Hey besties!!
My name is Luisa Ramirez and I am a second year global studies major and art history minor running with the Isla Vista Party to be your next Off Campus Senator.
I have been working for the past year as the Community Service District Coordinator Liaison under the EVPLA office. During my first year at UCSB, I served as a Pearman fellow which allowed me to feel more comfortable with Associated Students at UCSB. I have also served in student government every year throughout high school working on projects to create the best possible experiences for students.
As a first generation Latina student I plan on making UCSB as accessible and transparent as possible.
- INITIATE the reduction of law enforcement of the surrounding areas of Isla Vista to create a safer environment and advocating for the reduction of minor infractions on our community members.
- CREATE a more accessible senate by publicizing how student fees are distributed through graphics and general recaps of senate meetings.
- PRESERVE safe spaces for marginalized students such as El Centro to allow for a comfortable environment. It is imperative that new and returning students feel comfortable with the transition back to the classroom environment and can find a comfortable space to call their own.
- ADVOCATE for students best interest when it comes to off campus housing. I hope to work with the Isla Vista Tenants Union to help improve off campus living. I would strive to have workshops for first year students to learn about off campus housing.
Thank you for considering me to be your next Off Campus Senator and I am always willing to help or listen to your ideas. Vote Luisa Ramirez for #1 OFF-CAMPUS SENATOR and vote for the Isla Vista Party!