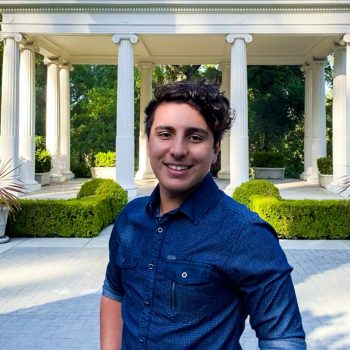 Jessy Gonzalez
On Campus Senator
Isla Vista Party
STATEMENT
What up, UCSB!
My name is JESSY GONZALEZ. My pronouns are he/him/his, and I am a first-generation first-year bio major from the Bay who is running with the Isla Vista Party to be YOUR next ON-CAMPUS SENATOR. No doubt, this pandemic has taken a toll on every individual, some more than others, and its effects will last indefinitely. Which is why I am running. . .To discover. To build. To acquire new resources and possibilities for our Gaucho community. That said, I have the experience and the attitude to excel in this position, possessing 4+ years in public service. Currently, I serve as IVTU's Technology Director, exploring ways to expand our virtual reach to you while helping roll out COVID-19 Grants to those in need. Not to mention, I'm a Pearman Fellow for the Office of the Student Advocate, gaining insight into how to assist my fellow students in dire situations. I have a reputation for getting things done—and with a smile on my face. That's because I love working to ameliorate our community, and I am eager to work with this student body because YOU and YOUR PASSIONS deserve the best!
MY VISION:
- EXPAND the student discount program to include more businesses throughout Isla Vista and Santa Barbara (e.g. popular restaurants) and bring such locations to campus, as well.
- COLLABORATE with the administration to look for new yet innovative ways to hire more students into union jobs while promoting fair and just settlements to university contracts.
- LAUNCH a Crisis Assistance Task Force that promotes equity and unearth novel methods to assist and support UCSB-affiliated and local organizations in terms of healthcare, psychological, and financial struggles.
- ADVOCATE for our diverse university population by investing in opportunities to provide a safe and inclusive environment for students, such as coordinating with the UCSB Police Department to reduce discrimination and broadening CAPS staff to include more members of racially/ethnically marginalized backgrounds.