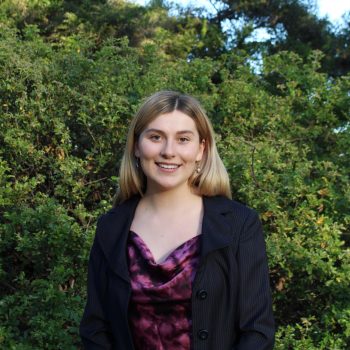 Hannah Lee
Transfer Senator
Isla Vista Party
STATEMENT
Hey guys!
My name is HANNAH LEE, my pronouns are she/her/hers. I am from Ventura,CA! I am a 3rd-year transfer student as well as a PROUD first-gen college student. I am a political science major with a Black studies minor and I am running with the Isla Vista Party to be your next TRANSFER SENATOR!
I think it is incredibly important to give every person a voice to be heard, that is why I want to run for YOU! I was raised by a single mother who instilled in me to never give up on a challenge that comes my way. I am DETERMINED to create a better and safer environment not only at UCSB but outside of campus as well.
EXPERIENCE:
I attended SBCC before tagging into UCSB, I was a part of an incredible organization on campus, the SBCC Ambassadors. I worked hands-on with international students to help them transition to a community college and create a more diversified and inclusive community. I was able to connect with students from all over the world, this helped me immensely in creating more cultural awareness on campus. I plan to take the knowledge I learned through the ambassador program and implement it into UCSB's University culture.
MY VISION FOR YOU!:
MODIFY GOLD add a tab for transfers to access with a complete list of possible resources they may need, names, and emails for those to contact if they need more information/assistance
WORK on expanding the transfer community, bridging the gap between transfers and other students
COMMIT to creating a healthier and more sustainable environment for our students
FORM COALITIONS that will collaborate with diverse organizations on campus such as, fighting against sexual assault, food security, and housing stability
REVITALIZE/ REOPEN the Pardall Center creating a safe space for students to go
HELP first-generation students adjust to life on campus and in Isla Vista, working hands-on with EOP
VOTE FOR ME, HANNAH LEE as your next Transfer Senator! Vote Isla Vista Party:) Feel free to reach out to me at Hannahnlee@ucsb.edu