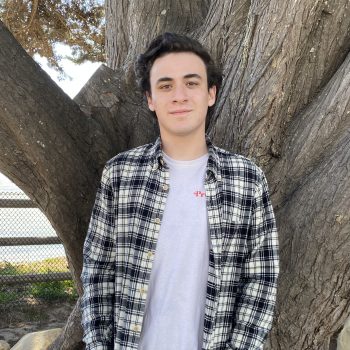 Ethan Engler
On Campus Senator
Storke Party
STATEMENT
Hey everyone!
My name's Ethan Engler and I'm a first year Pre-Economics major from the Storke Party running to be your On-Campus Senator.
The pandemic has robbed us all of the experiences and opportunities that in-person college provides. As we return to campus, I want to compensate for time lost by making this next year the best it can be, even better than a "normal" year at UCSB. As your Senator, I will work to provide you with more campus involvement, opportunities, and memorable events than before, while addressing the new and old issues we face.
My Experience:
- Current Commissioner of Environmental Sustainability for AS Office of the President
- IV Live Representative for IV Arts Board
- President of BESTY youth group
- Founder/President of high school Jew Crew club
- Senior Year Treasurer of high school student government
We have a lot of lost time to make up for, so here's what I'll do to make this coming year stand out as one of the best:
CREATE NEW SOCIAL EVENTS for students to rebuild our sense of community and help everyone get involved as we return to campus
- More mixers and memorable campus-wide events
- New welcome events for first and second-years and transfer students that have never lived on campus
EXPAND ACCESSIBILITY to UCSB's academic, community, and career opportunities
- Encourage organizations and programs to increase their outreach to students
- Use my platform to publicize opportunities and connect students to programs they are interested in
INCREASE TRANSPARENCY of Associated Students for an inclusive and open student government
- Keep students in the loop with UCSB's COVID-related policies to avoid last-second announcements and ensure that students will know what guidelines to follow
- Encourage students to attend my office hours and share their concerns and ideas with me, then advocate for them as a representative
Don't forget to VOTE ETHAN ENGLER for On-Campus Senator on Gold and VOTE STORKE PARTY! I'm here to represent YOU.