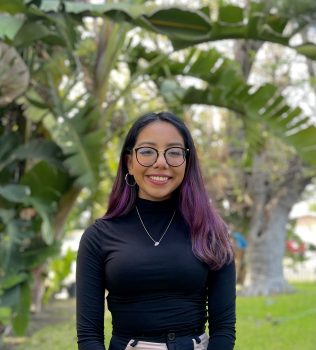 Erika Ramos
University Owned Off-Campus Senator
Isla Vista Party
STATEMENT
Hi, Y'all!
My name is Erika Ramos my pronouns are she/her/hers and I am a first-generation student! I am currently a third-year majoring in Sociology! I'm so PROUD to be running to be your next University-Owned Senator.
Living in University Housing for the past two years, I have learned to LOVE what our University has to offer in terms of housing. In this time I have also learned how to address the needs of our fellow residents. Look below to see my qualifications!
MY EXPERIENCES:
San Miguel Residence Hall Recognition Chair
Active Member of the National Residence Hall Honorary
Residential Housing Association Student Representative at Large
Pardall Center Student Representative at Large
Office of the Student Advocate Director of Student Life and Campus Communication
MY VISION:
COLLABORATE with Student Apartment Community Council (SACC) to provide communication between residents and Associated Students
SUPPORT Resident Assistants rights in case of future events that reign similarities to the COVID-19 pandemic
ALLOW an easier transition for FIRST GENERATION students in University Housing by allowing advising for such students
EXTEND more on-campus resources like advising or mental health services to the apartments to create greater accessibility to such resources
PROVIDE free menstrual products in all university housing by collaborating with RHA's previous Period Pantry
Vote ERIKA RAMOS as your #1 for University Owned Housing Senator!
Vote Isla Vista Party!