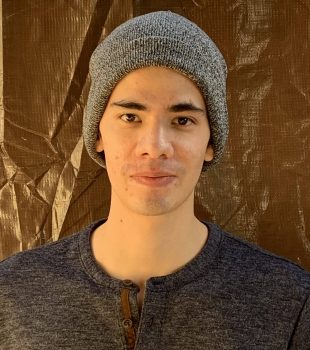 Erick Aragon Alvarado
University Owned Off-Campus Senator
Storke Party
STATEMENT
Hello,
My name is Erick Aragon. I am a third-year, undocumented transfer student majoring in Middle East Studies, and I am running to be the university-owned housing senator.
I am passionate about government in general but also AS because of its outsized potential for good. Although in my experience UCSB has already been substantially supportive in more than one way, there are several other important issues that need to be dealt with.
My city college was more than an hour's drive from my house, so I never had the chance to get involved with anything big besides serving as an Honors Advocate for the Honors program. It was my job to facilitate dialogue between honors students and the program's leadership, exchanging information about everything from individual concerns to program events.
Being a senator for thousands of students is an enormous responsibility. Because of that and because I, like so many other transfer students this year, did not have the privilege of university housing, my plan is to use the experiences of constituents, those returning and those new to housing, to shape my advocacy in the senate. I think a senator's job is definitely not to have all the answers, but to find them and to act as a facilitator for improvement.
My most important goals will be to:
FULFILL the academic, financial, and psychological needs of transfer students all of whom have had to make the leap to a four-year institution remotely
KEEP the delicate and difficult topics of sexual harassment and sexual assault prevention alive and present in the conversations of the senate
INCREASE transparency from the school around their plans to ensure the well-being of students working and/or living in university-owned housing
PUSHING to establish permanent guaranteed housing and better working conditions for Residential Advisors during and after the pandemic
VOTE Erick Aragon for Uni-Owned Off Campus Senator and please VOTE Storke Party. Together we can rise above