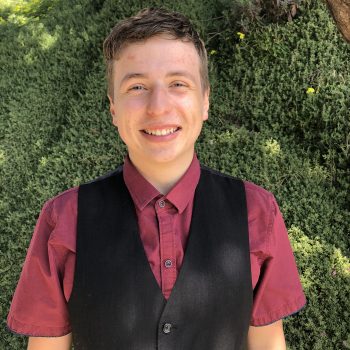 Coltin Sanders
Off Campus Senator
Storke Party
STATEMENT
Hi Gauchos,
My name is Coltin Sanders(he/him) and I am a first-year double major in Biology and Political Science. I am from Roseville California and I am running with the Storke Party to be your next Off-Campus Senator! I believe that I am uniquely qualified to fulfill this role for you because before I became a Gaucho I was the Director of the Fellowship program for a congressional campaign in my hometown. As such, I developed great leadership skills as I oversaw a team of 30 fellows and led training on how to engage in proper political discourse. Given the unique skill set I developed in the political field I believe I can properly advocate for the oft-neglected needs of the off-campus students.
My Goals:
Promote Sustainable and Humane living
Demote the use of single use plastics even further off campus
Create composting sites in Isla Vista
Place Recycling bins throughout Isla Vista
Fight on behalf of the tenants in Isla Vista for better living conditions at reasonable costs
Education Initatives
I will expand education initiatives of the countless programs UCSB has available so that students who are struggling know where to look for help
I will always advocate for social justice especially in these divisive times and fight for greater inclusion in the LGBTQ+ community and in the BIPOC community of Isla Vista
I will fight for refunds of tuition that went towards programs that were not actively available to the students during the pandemic.
I will advocate for the homeless population of Isla Vista and work with EVPLA to provide resources for them to find safe affordable housing while keeping students safe
Most importantly however, I want to represent you. I know I have only been in this community for a short while but Isla Vista has become my home. I want to fight for the citizens of Isla Vista who share my home and have become my family. I will listen to your concerns and fight as hard as I can on behalf of you. I love this town and I promise I'm not going anywhere. So vote Coltin for Off-Campus Senator and vote Storke Party!