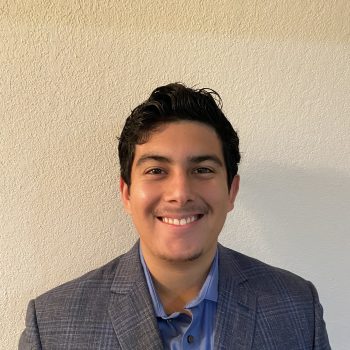 Cesar Castillo
Collegiate Senator - Engineering
Independent
STATEMENT
Hello Gauchos! My name is Cesar Castillo and I am a first-year mechanical engineering major, originally from Newark, California, in the SF Bay Area. It's my honor to be running as your next College of Engineering senator!
In my single year here at UCSB, I've come to love our community for its diversity and its collaborative nature. I am a firm believer in sharing ideas and breaking down boundaries so that we can grow and improve both individually and collectively.
I currently serve as the vice president of SAE (Society of Automotive Engineers) here at UCSB, and in the summer I will be working as Orientation Staff.
My goals as CoE Senator:
1. Collaborate with faculty and staff engineers to increase opportunities for students to work with industry professionals
2. Collaborate with organization leaders, especially the Engineering Student Council, to get students involved and networking from their first year through graduation
3. Make use of available resources to help students obtain certifications such as CSWA, FE, and other industry-specific things to prepare them for jobs
4. Collaborate with administration and organizations targeted at students of color and LGBTQ+ students to improve diversity in the College of Engineering
As a university, we have come so far and there is lots more for us to accomplish. I look forward to serving my fellow engineering students and I'm happy to speak with you regarding any issues or ideas you may have throughout the year.
Vote CESAR CASTILLO as your next Engineering Senator!