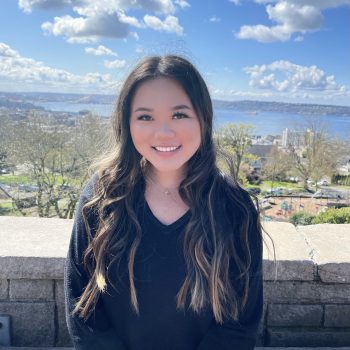 Caria Lee
Off Campus Senator
Isla Vista Party
STATEMENT
Hey UCSB!
My name is CARIA LEE (she/hers) and I am a second year Political Science and Sociology double major. I am so excited to be running with Isla Vista Party to be one of your OFF CAMPUS senators.
I absolutely love UCSB, but within every institution, there is always room for improvement. With YOUR help I believe we can make meaningful reforms and create the best UCSB for both current and future students. It would be an honor to represent you all, and for that reason, I recognize the importance of being AVAILABLE and LISTENING.
This year has been extremely difficult with the pandemic and increasing political polarization. As a member of a minority group, it has been hard to see the rising hate crimes and discrimination that so many are facing today. As a senator, I would hope to focus on inclusion and acceptance by ADVOCATING for and AMPLIFYING the voices of all marginalized communities.
Currently, I work as a fellow in the office of the External Vice President of Local Affairs. This past quarter, I have worked on various team projects to benefit students and the community of Isla Vista. One project we have been working on is addressing FOOD INSECURITY by increasing accessibility to the AS Food Bank. I love being a part of AS and feel that TOGETHER we can truly make a difference.
I HOPE TO:
PREPARE for the TRANSITION next year to ensure a SAFE and welcoming environment for ALL students
IMPROVE current safety measures due to increasing concern from students living in IV
ADVOCATE for RENT CONTROL and SAFER housing by working with the Isla Vista Tenants Union
Continue working to REDUCE food insecurity by addressing food waste concerns with Housing, Dining, & Auxiliary Enterprises
COLLABORATE with the Environmental Affairs Board and other orgs to continue implementing SUSTAINABLE practices such as clean energy and hydration stations
DECREASE excessive policing on minor infractions
Vote CARIA LEE as YOUR #1 OFF CAMPUS SENATOR & vote IVP <3