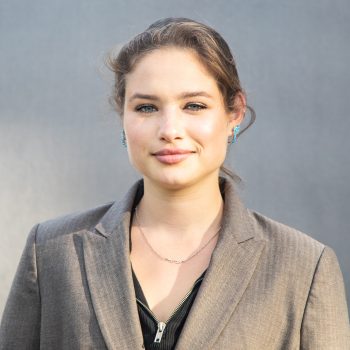 Avital Rutenburg
Collegiate Senator - Letters & Science
Storke Party
STATEMENT
Hey Gauchos!
My name is AVITAL RUTENBURG, a third-year Philosophy major, and I'm running to be
your next LETTERS & SCIENCES SENATOR!
As the daughter of Russian-Jewish immigrants, I have a strong appreciation for the unparalleled community and opportunities offered at UCSB. Coming from the Bay Area where I was surrounded by people who similarly and openly struggled with anxiety and depression, I came into college equipped with tools to better my mental health. Unfortunately, mental health is still a taboo topic in many communities. Especially after the difficult and isolating year we all faced, it is important that student fees are allocated toward promoting our psychological well-being. As your representative, I will advocate for your needs and voice your concerns in topics such as this one.
My Relevant Experience:
-Legal Assistant at a Law Office
-Campus Associate at Amazon
-Vice President of TAMID Club
-Member of Debate League and Model United Nations in high school
My Goals:
EXPAND mental health resources. Increase funding for CAPS to promote the Mental Health
Peer Program and hire professional counselors.
REALLOCATE student fees to support underfunded departments as well as returning unnecessary funds to students.
SUPPORT students' basic need insecurities by assisting the A.S. Food Bank in expanding its locations to promote accessibility.
PROMOTE environmentally-sustainable practices and minimize the school's carbon footprint. INCREASE transparency by basing decisions off of student sentiments and publicizing
A.S. affairs.
I would love to spend my last year at UCSB giving back to the student body in any way I can. Remember to VOTE AVITAL RUTENBURG for L&S SENATOR and VOTE STORKE PARTY! Please feel free to email me at avitalrutenbug@ucsb.edu if you have any questions, suggestions, or concerns!