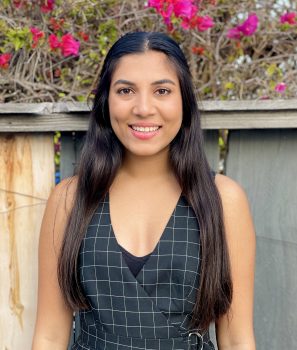 Anahita Moghaddam Jafary
External Vice President - Local Affairs
Storke Party
STATEMENT
Hello my name is Anahita Jafary and I am a third-year Communications major running to be YOUR next EXTERNAL VICE PRESIDENT OF LOCAL AFFAIRS! The COVID-19 pandemic has severely impacted students living in the Isla Vista community, and I will advocate for greater representation of student concerns as we return to campus next year.
Experience:
Irvine Valley College Director of Student Activities
IVC's Associated Student ICC President (previous endorsements from Irvine Veterans Club and IVC Speech and Debate Team)
Allocated funds for upheld scholarships through Presidential position
Created annual fundraising event for the fight against Alzheimers
Personally structured a fundraiser for the Black Lives Matter movement
Over 3 years at the Irvine Police Department as an Explorer Lieutenant
Cast member: Teens React Youtube series
GOALS:
PROVIDE forums for discussing financial relief for students through allocating funds to basic need grants as well as the possibilities of a tuition reduction for students online
INCREASE AWARENESS of CalFresh enrollments in Isla Vista by working with the UCSB CalFresh team and other entities
COLLABORATE with the AS Food Bank, the AS President, and other groups in implementing a pop-up in IV
WORKING with orgs like Isla Vista Tenants Union to better publicize and create new resources that helps students with landlord disputes
AIMING to work alongside the IVCSD to administer further safety measures in our community and promote the sanitation and cleanliness around Isla Vista via additions such as public restroom installations, stations for hydrating, etc.
ALLEVIATE housing concerns throughout IV by expanding mediation services/communication between landlords and tenants
In the wake of COVID-19 and virtual learning I want to provide unity within the IV community and the students at UCSB.
Don't forget to vote STORKE PARTY down the ballot and Anahita Jafary for EXTERNAL VICE PRESIDENT OF LOCAL AFFAIRS!
Questions? Comments? Ideas? Email me at