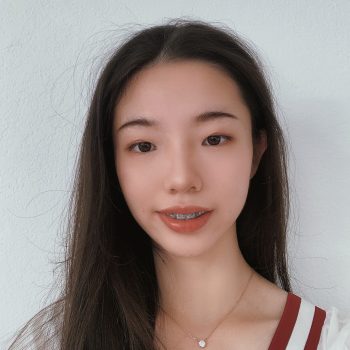 Aijia Wang
International Senator
Storke Party
STATEMENT
Hi Gauchos,
My name is Aijia Wang, and you can call me AJ. I'm a first year student majoring in Pre-Economics and Accounting, and I'm running to be YOUR next INTERNATIONAL SENATOR with Storke Party!
As an international student, we have experienced many academic and life difficulties in the past year. I am running as your next International Senator to solve those potential problems and neglected topics regarding international students. I hope to do my best to help every international student integrate into this diverse and attractive campus!
My Experience:
- Co-Founder and Officer of Canine Wellness Initiative (Animal Aid)
- Officer of Chinese Cultural Club in high school
- Member of AS Lobby Corps
- Member of Interact Club of Silicon Valley (Community Giving Project)
- Consultant of CDFLS's Model United Nations
My Goals:
- ASK for more language options for CLAS and CAPS service to help international students with their academic and mental flexibility.
- IMPROVE the mental health problems that international students face from online classes.
- ADVOCATE for international students to speak for themselves on campus.
- COOPERATE with other organizations to INCREASE the presence of international students in UCSB.
- PROMOTE emergency measures and safety guarantees on campus in different languages to ensure that international students can find a place to seek help.
- CREATE a forum for international students to share their worries and difficulties, and involve related organizations to help these international students.
Don't forget to VOTE Aijia Wang for International Senator and VOTE for Storke Party!
Please email me at aijia@ucsb.edu with any questions!