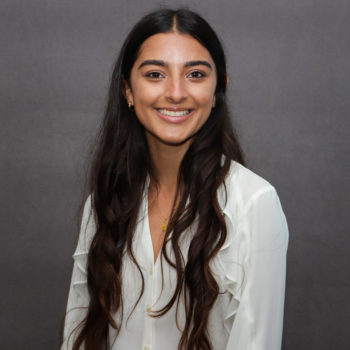 Yasamin Salari
External Vice President - Local Affairs
Isla Vista Party
STATEMENT
How's it going UCSB!
I'm Yasamin Salari (she/her/hers), a third year Political Science major and I am so excited to be running as YOUR next EXTERNAL VICE PRESIDENT FOR LOCAL AFFAIRS (EVPLA) with Isla Vista Party!!
I moved to the U.S. when I was 11 years old and I've never felt more at home than when I'm walking on the streets of IV or just hanging out on the lib lawn. I want to work WITH you to bring about TANGIBLE change and to create a more inclusive UCSB experience!
LEADERSHIP EXPERIENCES:
Isla Vista Community Services District Coordinator
On-Campus Senator
Bylaws committee in Alpha Delta Pi
Intern for the Office of Congresswoman Linda Sanchez
MY VISION:
RENT CAP: Work with IVTU and the SB County Supervisor to establish a rent cap that allows affordable housing opportunities in IV
EXPAND IV OPEN MARKET: Hold bi-quarterly IV open markets and night markets to promote sustainability in our community
TIMELY WARNINGS: Work with the Sheriff's department to strengthen "timely warnings" by expanding the "imminent threat" criteria in which students receive alerts
MAKE IV SAFE: Utilize the EVPLA office to create a coalition bringing together organizations combating sexual assault like SASA, Take Back the Night, Title IX, IFC, USFC, and more. This community task force will meet on a monthly basis to address concerns pertaining to student safety and sexual assault
SHUTTLES: Work with Metropolitan Transit District (MTD) to add a free shuttle for students between our campus, IV, and Calle Real to better transport students without access to cars
SUMMER STORAGE: Collaborate with administration to utilize the various storage spaces on campus to provide students with on campus storage over the summer
NO MORE MOLDY OR DECKLESS HOUSES: Require landlords to conduct annual maintenance of all IV houses and apartments to prevent the spread of mold, and to establish protective measures preventing the decks on DP from falling in the ocean
Vote YASAMIN SALARI for EVPLA and vote IVP !