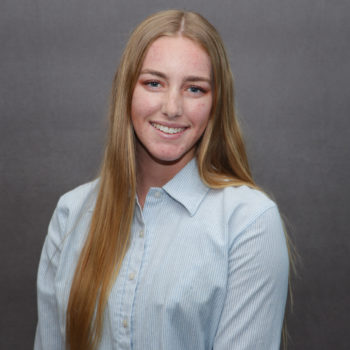 Taylor Tait
On Campus Senator
Campus United
STATEMENT
Hey UCSB!
My name is Taylor Tait, a first year sociology and geography double major, and I'm running to be your next ON-CAMPUS SENATOR with Campus United!
As your next on-campus senator, I will strive to embody the ideals of all members of our Gaucho community. I'll take on this position with openness in discussing and advocating for the concerns and hopes for our UCSB community, dedicated to bringing EFFICIENCY AND TRANSPARENCY to our Gaucho community!
What our campus needs is someone who is dependable and will work for our students' best interests. I've spent the past six years working in various leadership positions, growing to encompass a variety of skills that would make me perfect for this position. My work ethic would be best described as RESILIENT, ORGANIZED, AND CREATIVE. This past year I've learned a lot about what our on-campus residents expect from Associated Students.
EXPERIENCE:
-Manzanita Hall Council Activities Chair
-WE Charity Liaison
-Founded an Environmental Nonprofit
-Special Olympics
MY VISION:
-Increase ENVIRONMENTAL SUSTAINABILITY by increasing climate change awareness, bringing compost bins to popular areas on campus, and other practices that will help UCSB become a truly green campus..
-ADDRESS THE REALITY OF FOOD INSECURITY on our campus by growing and expanding our AS food bank, making our farmer's markets more accessible, allowing guests to use students' meal swipes instead of charging it to their BARC account, and increasing the capacity of donating meal swipes.
-INCREASE RECOGNITION AND TRANSPARENCY of all Clubs, Committees, organizations, and other groups on our campus. Every Gaucho, both big and small, deserves to have their voice heard
-Advocate for IMPROVEMENT OF OUR STUDENT HEALTH processes through conversations with our school administration
In these tough times, remember that we truly are a campus united. Stay safe gauchos, and vote Taylor Tait for with Campus United.
Reach out to me at taylortait@ucs.edu!