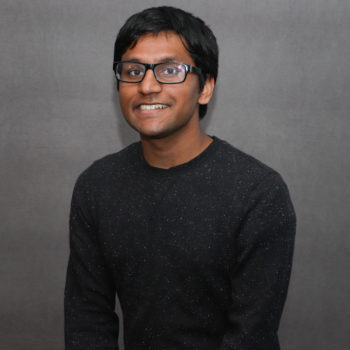 Surya Pugal
Collegiate Senator - Engineering
Independent
STATEMENT
When I first started at UCSB, I was daunted by the prospects of college, struggling to cope with being away from home while acclimating to a new environment. My first quarter was rough to say the least, as I found myself struggling with sleep deprivation, irregular meals, and an overwhelming pressure to succeed in my courses. However, it's because of the support of my professors and friends who've reached out to me that I've been able to make it this far and validate to myself that I do belong in this amazing community of like-minded engineers. Now, as both a computer science tutor and member of the Engineering Student Council, I've had the privilege of being able to help others help themselves, finding happiness in making others happy.
I'm running on a platform based on mental health and educational access because I never want a student to feel like they are less than, unworthy, or not enough. I'm running because I understand that the rigor of this university can sometimes make you feel like you're not smart enough. I'm running because I felt this way — and it needs to change.
My name is Surya Pugal, a second year computer science major + social justice minor, and I'm proud to be running as an independent candidate for the 2020 College of Engineering senator position.
Experience + Leadership:
5 time ULA (Undergraduate Learning Assistant) for CS16, CS24, and CS130A
Member of the Undergraduate Curriculum Restructuring Team under Professor Richert Wang
Board Member of the Engineering Student Council
Daily Nexus Reporter for the Science and Tech Column
Intern and Dialer Shift Lead for Ro Khanna's Campaign for Congress (2016, 2018)
Intended Policy Focus:
Increasing online mental health workshops to curb imposter syndrome through CAPS
Implementing local outreach programs to increase pre-college engineering exposure
Facilitate club collaboration under ESC to create more intermajor spaces
Working to expand tutoring for upper division CS and PSTAT courses through CLAS