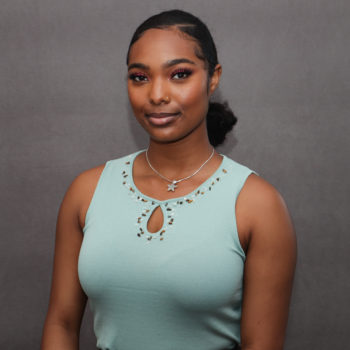 Shva Star
Collegiate Senator - Letters & Science
Isla Vista Party
STATEMENT
Howdy 😉
I'm SHVA STAR, my pronouns are she/her/hers! I am so excited to be running as YOUR next COLLEGE OF LETTERS & SCIENCE SENATOR with the ISLA VISTA PARTY.
I'm a 4th year Earth Science and East Asian Cultural Studies major.From academic advising to student organizations, I have had firsthand experience with applying, accessing, and educating others on L&S policies, petitions, programs, and resources that are available to students. This has given me the opportunity to see the real changes that are necessary to make these resources more accessible.
Leadership Experience:
Graduate Student Apartment Community Housing
2 year student representative assisting RA's & residents in events
-Campaign Manager RHA Programming Vice President
- Organized student outreach and event coordination such as Harvest Festival & International Friendsgiving
-Activities Chair and Academic Chair for Phi Lambda Rho Sorority, Inc.
Collaborated w/campus orgs. AND ensured academic well-being through events and academic informationals w/ free study materials.
COLLABORATE during this pandemic. Adjustments to tuition, housing, DSP services,internet resources so students may have the best learning environment during this time.
PREPARE: From the Thomas Fire to the current COVID-19 pandemic,student voices are left unheard during major academic and departamental decisions. I want to COLLABORATE with academic departments, and other on-campus entities to PREPARE and establish emergency PLANS to ensure students are supported.
STABILIZE: Many students struggle with the most necessary petition forms, I want to STABILIZE clear instructions and resource guides to educate students about accessing and filling out academic petitions.
PROMOTE: mental health wellbeing by ensuring academic policy is in place to fund students with adequate mental health resources.
SURVEY: I want to SURVEY and IMPLEMENT a process where Deans, Professors, and Departments approach "weeder''class
VOTE SHVA STAR #1 and IVP !