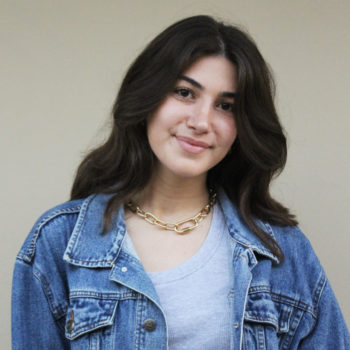 Sarah Danielzadeh
Student Advocate General
Independent
STATEMENT
Hey y'all !! I'm Sarah Danielzadeh (she/her) and I'm so stoked to be running as this year's Student Advocate General !! I'm a fourth-year English major with a double minor in Applied Psych & Professional Writing. This past year, I served as an A.S. College of Letters & Science Senator. My most important project that I worked on, and that is still in progress, is implementing Epi-Pens in dining halls to advocate for the safety of students with life-threatening allergies. I am also the current Publicity Coordinator for the A.S. Office of the External Vice President for Local Affairs (EVPLA). Through this position, I gave the EVPLA's social presence a makeover by increasing accessibility to the office's resources, providing Covid-19 updates in Isla Vista and publicizing events that affect the UCSB community as a whole.
MY VISION AS SAG:
> EXPAND ACCESSIBILITY to the office's resources through publicity in order to increase outreach towards new students and marginalized communities
> INFORM STUDENTS about different resources on campus in order to be proactive about situations they may face during their time at college (such as dealing with BARC, being written up in the dorms, etc.)
> FOCUS SUPPORT towards students who are facing academic inequality or struggling with mental health due to Covid-19 and remote learning by examining policies that affect students' workloads and determining if they are actually manageable given the unideal circumstances
> CREATE A COALITION to ensure that the work students are already doing to support survivors is acknowledged by administration by cultivating a more streamline network of survivor resources
> FORM AN A.S. ADVOCACY COUNCIL to consolidate advocacy efforts within Associated Students by implementing meetings with other orgs that are already working to amplify students' voices
This office has yet to reach its potential in addressing the needs and struggles of students so VOTE Sarah Danielzadeh as your #1 CHOICE FOR SAG !!