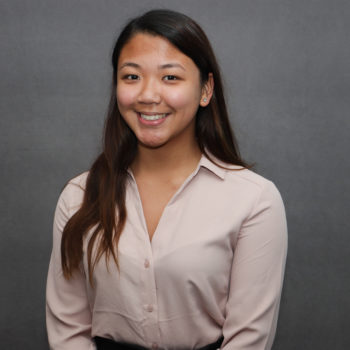 Racquel Almario
Internal Vice President
Isla Vista Party
STATEMENT
Hello!
My name is Racquel Almario and my pronouns are she/they. I am a fourth year Feminist Studies major with a minor in Asian American Studies. I am running to be YOUR next Internal Vice President with the Isla Vista Party!
UCSB is my second home and my time here has been incredible thus far. However, as a first generation, low-income, underrepresented student, the transition to college has been very difficult. From holding various positions within Associated Students to having limited resources offered at UCSB, I have noticed the need for change throughout campus. As YOUR next Internal Vice President, I will ensure a better and more resourceful ASUCSB.
Experience:
- A.S. Senate, Off-Campus Senator
- A.S. Finance & Business, Chair
- A.S. SIRRC, Executive Co-Chair
- A.S. Finance & Business, Finance Officer
- A.S. Office of the Internal Vice President, Accountability Director
- A.S. SIRRC, Secretary
As Internal Vice President, I will:
- Increase ACCESSIBILITY and TRANSPARENCY to the UCSB community by cultivating a website that promotes AS and AS-funded events, provides information on AS resources, and updates on legislation passed in Senate
- Encourage and facilitate COMMUNICATION and COLLABORATION between AS entities, campus organizations, and Senate to ensure that the needs of the communities they represent are prioritized
- Improve ACCOUNTABILITY by creating and publicizing an online Senator Tracker to hold Senators accountable of their responsibilities as elected officials
- Establish INCLUSIVITY through mandatory online modules for AS entities to ensure that Associated Students respects and fairly serves the entirety of the UCSB community
TOGETHER we can make ASUCSB more INCLUSIVE, PRODUCTIVE, and RESOURCEFUL.
Vote Racquel Almario for Internal Vice President and vote for the Isla Vista Party!