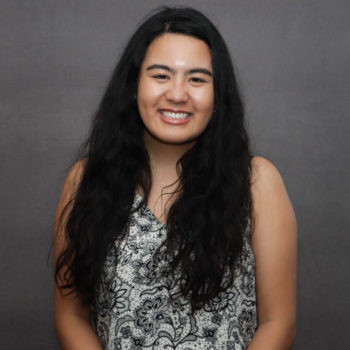 Katrina Isabel Sacluti
On Campus Senator
Isla Vista Party
STATEMENT
Hello UCSB!
My name is Katrina Sacluti. I am a first year Political Science major running with Isla Vista Party to be YOUR NEXT ON-CAMPUS SENATOR.
Part of our tuition goes towards Associated Students and my work will guarantee that those funds are going towards beneficial resources to help all students. Though my time at UCSB has been limited with only two on-campus quarters, I quickly recognized areas that needed improvement and contributed to the betterment of UCSB through my extracurricular activities.
I was a Pearman Fellow for the EVPSA office and became involved with issues within our campus and to a state level. I'm also in Kapatirang Pilipino, specifically KP's political committee and Pilipino Cultural Night, and Legal Education Association for Diversity (LEAD).
My time in A.S. and student organizations has helped build me to be someone who will voice the demands of the student body and serve to assure the institution is serving us.
MY PLANS FOR US:
PROVIDING free access to feminine hygiene products for all students in bathrooms and determined areas in equal or greater quantity than the supply of free condoms.
INCREASING transparency of work of Associated Students. Improve budget visibility and give updates in monthly email
IMPROVING the UCSB app to collectively organize information into a calendar in regards to on-campus events and entities.
MAINTAINING and CONTINUOUSLY EXPANDING the A.S. Food Bank.
CHANGING the swipe system to allow students to use their meals on other students, friends, or family as they wish to do without interference with rollover swipes
CREATING a budget and plan to improve the infrastructure of our dorms.
EXPANDING the accessibility of textbooks and CLAS services
ENCOURAGE students looking into grad school to turn to counselors by BUILDING our pre-law and pre-med advising to be stronger with exam practices, workshops, and personalized plans.
VOTE for ISLA VISTA PARTY. VOTE for KATRINA SACLUTI to be YOUR next ON-CAMPUS SENATOR.