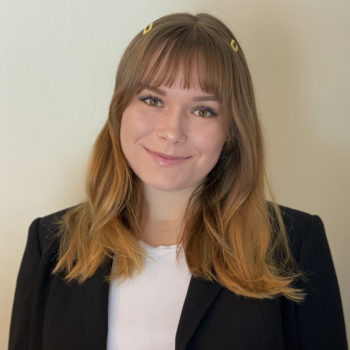 Kaitlyn Medland
Off Campus Senator
Campus United
STATEMENT
Hey Gauchos! I am Kaitlyn Medland, a second year double majoring in Political Science and History of Public Policy. I am so excited to be running to be one of your next off-campus senators with Campus United!
Experience
San Miguel Hall Council President
Fund the UC Campaign Coordinator in the EVPSA office
Vice President of PERIOD Chapter
What I will do for YOU and OUR COMMUNITY:
RESOURCE EXPANSION
PROVIDE free menstrual products across campus, in Pardall center, and at the IV Community Center in collaboration with PERIOD Chapter and the AS Womxn's Commission. These products must be accessible to ALL students, regardless of gender identity or economic background.
ENHANCE study space, access to Wi-Fi, and charging ports at Pardall Center and IV Community Center. Students in IV need other locations that are comfortable and wifi-accessible to study.
CREATE an AS Food Bank in IV, that is also open on the weekends. I hope to partner with IV businesses and restaurants to donate unused, but edible food, to decrease food waste and insecurity.
WELLBEING
WORK with Acacia, a counseling and wellness center in IV, in acquiring more city and state funding to provide free counseling appointments to students.
COLLABORATE with IV Tenants Union to pressure IV landlords and leasing companies to test residences for mold and maintain safety through housing upgrades. We must hold our landlords accountable and ensure we are healthy and safe in our apartments and houses.
REDUCE trash and waste in IV streets through implementing recycling centers in IV that gives money back for recycling glass and plastic.
MAINTAIN the cleanliness of IV streets through working with the IV Community Services District to employ houseless or unemployed individuals to clean up the streets once a week. This program would enhance IV by improving our streets and providing employment opportunities.
VOTE Kaitlyn Medland as your #1 choice for Off-Campus Senator and VOTE for Campus United!