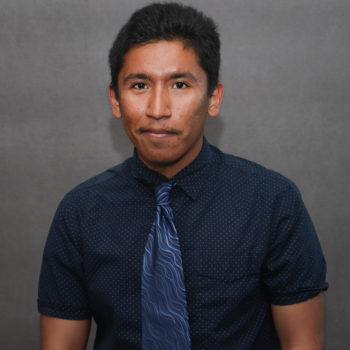 Jesse Macias
University Owned Off-Campus Senator
Campus United
STATEMENT
Greetings fellow Gauchos!!!
My name is Jesse Macias, a 2nd year Physics Chicanx/Latinx undergraduate student, and I'm excited to run to be your next Uni-Owned housing Senator with Campus United!!!
As I spoke with and lived among my peers as a fellow Gaucho, I have heard and experienced the issues impacting students on and off campus, along with brilliant ideas that can improve student well-being. I am passionate to represent your voice in our AS Senate and believe change is possible through collaboration and unity with students like you!
My experience:
Served as a floor representative while living in San Nicolas.
Volunteered with the IV Voter Coalition to help register students to vote for the midterm election and supported their efforts to maintain UCSB's high registration status.
Currently support student interests and represent my fellow peers as a house representative while living in Manzanita Village.
My plans as Uni-Owned Senator:
Collaborate with AS members, CAPS, and campus organizations to expand and improve mental health resources for Uni-Owned housing residents.
Enhance food distribution services and expand food variety at Uni-Owned apartments to address Food Insecurity.
Advocate to host various workshops to help students transitioning to off campus housing and represent resident's interests.
Collaborate with the Student Apartment Community Council to improve former apartment infrastructure to provide the quality newer apartments offer.
Address growing parking issues by enhancing current services and working with local bus facilities to improve bus line service quality for all residents.
Support UCSB's 100% renewable energy initiative by advocating to install energy efficient appliances to allow residents to support this change.
If you have any questions or concerns, feel free to email me at jesse187@ucsb.edu and I will be happy to speak with you!
Vote for me as your Uni-Owned Senator and let's change the current together by Voting CAMPUS UNITED!!!