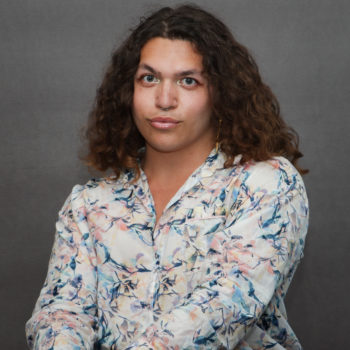 Esmeralda "Esme" Quintero
Off Campus Senator
Isla Vista Party
STATEMENT
HOWDY!!! I am ESMERALDA "ESME" QUINTERO-CUBILLAN, a third-year (transfer) from the Inland Empire (Perris) and I am running to be your next A.S. OFF-CAMPUS Senator with ISLA VISTA PARTY! I am a proud low-income/Latinx/Indigenous trans*/two-spirit first-generation baddie majoring in Political Science, Sociology! We inhabit multiple identities and are not just students but members of the Isla Vista community. Acknowledging this we as a student body need to serve all of these diverse identities, and be able to EMPATHIZE with one another and serve each other to our best capacity. When our most disenfranchised students succeed, we all succeed.
EXPERIENCE:
Co-Chair of LA FAMILIA DE COLORES, President and Founding Mother of ZETA SIGMA NU, External Chair for M.U.J.E.R., Founder of TRANS* PEOPLE OF COLOR COALITION, Former Student Advocate of Irvine Valley College, Co-Founder of the Zoraida Reyes Fund and the QTPOC Emergency Fund, The organizer of the QTPOC Community Development Summit
MY VISION:
ACCOUNTABILITY Hold A.S. Senate more accountable by requiring office hours for ALL Elected Associated Student officers.
REFORM Associated Students Emergency Loan Program to include grants and increase the maximum amount to 1,000$ and push for the addition of student representatives on the Financial Crisis Team.
REPRESENT marginalized students and push for further partnership with cultural organizations, EOP, and Associated Student Boards, Committees, and Units.
EMPOWER Isla Vista Tenants Union to combat landlord negligence and work with the Senate to pass resolutions to reduce the cost of living in Isla Vista/Goleta such as advocating for rent control.
ADVOCATE for greater measures to combat food insecurity and housing by holding Dining Commons and university university-affiliated vendors responsible for food waste and expansion of the Santa Barbara Student Housing Cooperative.
VOTE ESMERALDA "ESME" QUINTERO-CUBILLAN YOUR #1 OFF-CAMPUS SENATOR and VOTE Isla Vista Party