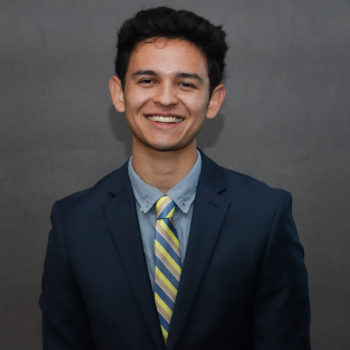 Dylan Martínez
Off Campus Senator
Campus United
STATEMENT
WHAT IS GOING ON GAUCHOS, MAPACHES, ISLA VISTANS, GRADS, SANITATION&FOOD WORKERS, FACULTY, AND EVERYONE IN BETWEEN, TO ALL Y'ALL I'M PSYCHED TO SAY HI!
My name is Dylan Mejia Martínez, I'm a third year environmental studies major running to be your next Off Campus Senator with Campus United! What have I done to deserve your vote, and why should you give a rip about AS?
HERE'S MY (SERVICE) STORY
At UCSB, I've served as:
- Director of Student Life and Community with the Office of the Student Advocate
- Marketing Director of the AS Creative Media Unit
- Completed the outdoor Leadership Training Course and served as marketing director for UCSB Adventure Programs
- Service chair for Phi Sigma Pi Honors fraternity
- High school Dylan served in the Office of Congresswoman Linda Sanchez and the World Relief Refugee Resettlement Agency
Our community has given me so much, and I want to return the favor by:
BEING ACCOUNTABLE, ACCESSIBLE, and TAKING ACTION - We have close to a $15 million budget for our student government, and yet the vast majority of Gauchos are apathetic or resistant to the change collective action can bring. I'll fight for…
R.E.A.A.L. CHANGE YOU CAN SEE!
REQUIRE free menstrual products throughout campus
EXPAND life skill classes such as financial literacy, graphic design, and bartending
ALLOW meal swipes to roll over; waitlisted units to not count for your pass time total; take dining commons food outside at all four dining halls
ADD outlets on all floors of the library - we're a digital campus yo! Let's move into the 21st century + more outdoor study space; stock up on that vitamin D!
LEVEL the playing field by creating a fund for low-income students to be able to participate in extracurricular activities that are otherwise out of the question; UCSB is not just a school, but an experience, and non-academic fun shouldn't be segregated by income!
I am ready to serve IV and UCSB! VOTE Dylan Martínez as your #1 OFF CAMPUS SENATOR!